December 13, 2017
by Greg Marshall
What 2017 Taught Insurance Companies About the Need for Language Services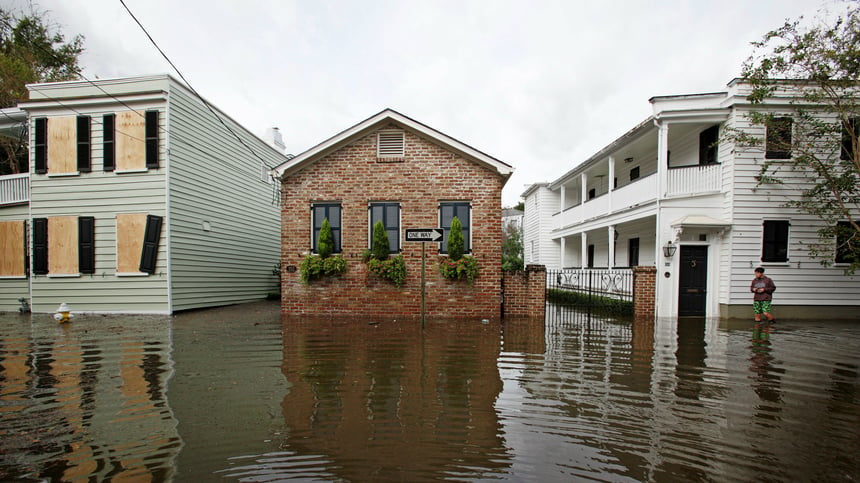 For tens of thousands of people, 2017 was a year of devastation.
First it was floods: residents in Texas, Florida, Puerto Rico, and other southern states faced catastrophic damage. Hurricane Harvey alone claimed at least 48 lives and caused an estimated $190 billion in damage. Then it was fire. Wildfires in Northern and Southern California forced thousands of residents to evacuate their homes as the governor twice declared a state of emergency.
When you factor in severe storms, cyclones, and other weather-related events, there were 15 that claimed more than 320 lives as of October. Each disaster cost $1 billion or more. Many of those affected were limited English proficient, deaf, or hard-of-hearing and required language services.Insurance companies know disaster is inevitable.
Having a language service provider on hand is a simple step they can take to ensure they are prepared to assist their policyholders and provide a great customer experience, regardless of language need.
Property Insurance Claims On the Rise
Direct insured property losses totaled $17.1 billion in the first half of the year, up from $13.9 billion in the first half of 2016 and significantly higher than the average for the same time period over the past 10 years, according to the Property Claim Services division of Verisk Analytics.
For insurance companies, the impact is twofold: not only are more homeowners filing claims, but more residents are adding coverage or updating their policies in light of recent events.
Importance of Language Access For Insurance
As we know all too well, disaster doesn't discriminate. It affects people of all incomes, ages, races and cultures. Many of the recent disasters have impacted diverse regions with a high population of people who speak other languages, including Spanish, Chinese, and Vietnamese. For instance, in the Houston metropolitan area, nearly 40 percent of the population is Hispanic, a total of more than 2.7 million people, according to the most recent data from the Texas State Data Center.
In fact, Houston is one of the most multi-lingual cities in America, with at least 145 languages spoken at home, according to the U.S. Census Bureau.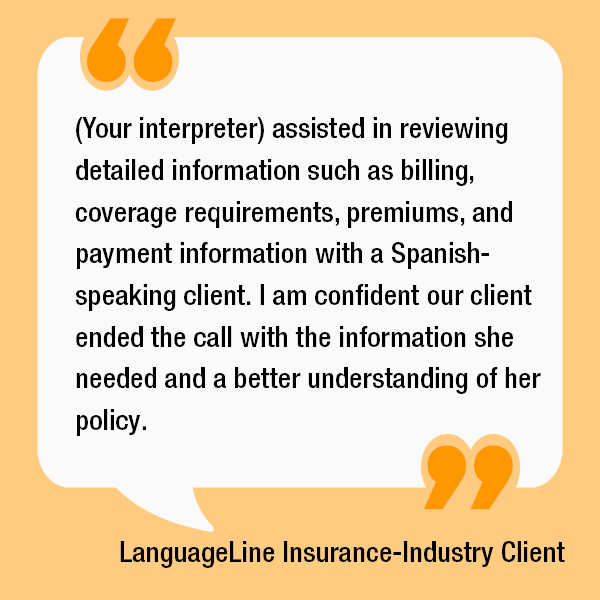 When disaster strikes, people want answers and reassurance as soon as possible. They need to be able to file a claim quickly and easily and know that someone is handling it
When it's business as usual, bilingual staff are on the frontlines of dealing with incoming claims and other requests. But when disaster strikes, there is an immediate spike in business and languages outside the norm unexpectedly arise. This creates a set of needs that only a language service provider can deliver if positive customer experiences are to be maintained.
Language services can help insurance companies speed up the claims process and enhance customer service even during the worst of times. For instance:
A language-services company can connect a caller with limited English proficiency to an over-the-phone interpreter who facilitates communication with English-speaking staff. For a city like Houston that has such diverse language needs, a service that delivers on-demand access to live interpreters in more than 200 languages is invaluable.
The claims adjuster can schedule an onsite interpreter to accompany him as he assesses the damage, ensuring the policyholder understands the process and can answer relevant questions in his own language. If an onsite interpreter is not available, the adjuster can connect with an interpreter via a tablet or smartphone within minutes using video remote interpreting.
The claims adjuster can use document translation services to translate important policy information into the policyholder's own language, ensuring he or she understands what is being signed.
The adjuster can use both language translation and interpretation services to stay in contact with the policyholder throughout the negotiation process until a settlement is reached.
An over-the-phone interpreter or onsite interpreter can help an insurance agent review the resident's existing policy and discuss whether updates are needed.
Benefits of Using a Single Provider for Language Translation and Interpretation
Due to the complexity of the insurance claims process, agents typically have multiple interactions with a policyholder over the phone, in person, and via email. Language barriers contribute to miscommunications that can drag out this process and lead to frustration for the policyholder, agent, and claims adjuster.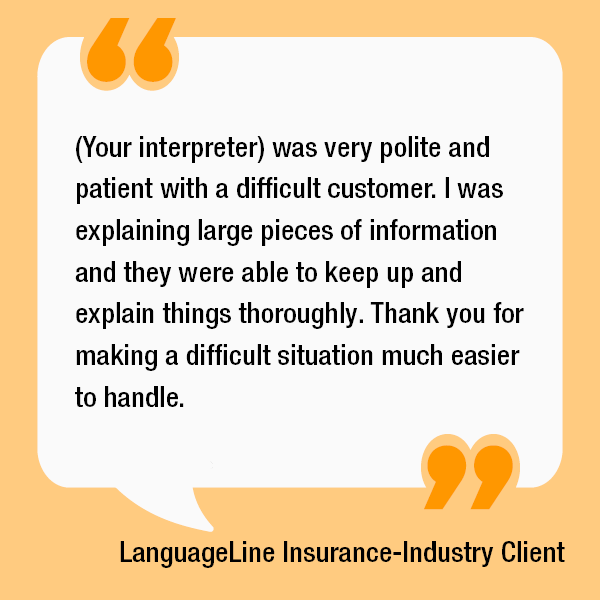 Having a single provider for language translation and interpretation with linguists trained to handle the nuances of the insurance industry ensures the policyholder always has a consistent experience with someone who understands them every step along the way.
For the insurance company, a single provider helps improve productivity while elevating the customer experience. It also eliminates the guesswork for insurance agents and claims adjusters who may not know where to look to find quality interpretation and translation. This allows them to focus their attention on resolving claims as quickly as possible.
LanguageLine is a proven partner with all 10 of the top insurance companies in the U.S. Learn more about how your company can use language services to enhance the customer experience.