Why Pharmacies Need Language Access
Posted by The LanguageLine Solutions Team on September 18, 2018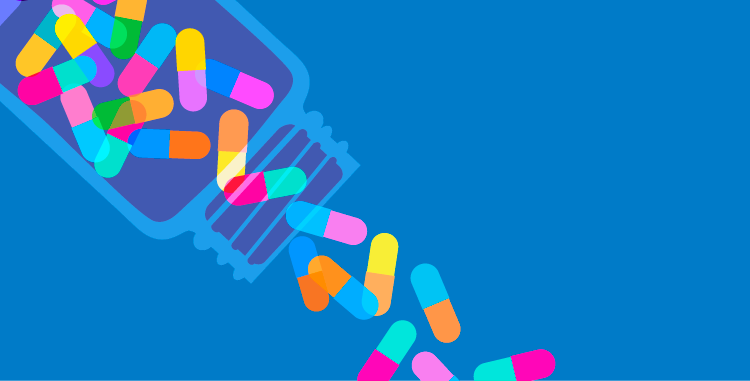 Like physicians, pharmacies play an important role in empowering patients to take charge of their health
Unfortunately, language barriers often make it more difficult for non-English-speaking customers to ask important questions about their medication, take it as directed, and be aware of potential side effects.
As pharmacies serve increasingly diverse populations, language access is becoming more important than ever.
The Center for Immigration Studies reports that one in five Americans (65 million people) speaks a language other than English at home. Just over of 40 percent of these individuals is considered Limited English Proficient (LEP), meaning they speak English "less than very well" and are entitled to assistance. This LEP group constitutes about nine percent of the total U.S. population.
Language barriers can pose serious health risks to LEP customers. Research has shown that those with little knowledge of English often do not have a good understanding of their medication instructions.
Here are a few ways language access can help pharmacists empower their customers.
Three Ways Language Access Benefits Pharmacies
Improving Health Literacy
Studies say that LEPs are much more likely than English-proficient individuals to report problems understanding a medical situation. Being able to understand a pharmacist's instructions is a basic requirement for health literacy.
A pharmacy's ability to translate labels and instructions into multiple languages ensures customers will understand them.
Translation services can also apply to patient instructions, warnings, package inserts, signage, and consumer medication information leaflets.
As for face-to-face interaction, some pharmacies have qualified bilingual staff who can serve as interpreters at the pharmacy. Others may use professional over-the-phone interpreter services or video remote interpreting to bridge language gaps.
Improving Customer Relationships
When someone is sick or hurting, it is imperative that they fully understand their prescription. Having interpreter services available can also help customers fill their prescriptions quickly and easily.
Follow-up phone calls, emails, and texts can also include in-language communication.
Complying with Regulations
Section 1557 of the Affordable Care Act prohibits discrimination on the basis of race, color, national origin, sex, age, or disability. Any pharmacy that delivers services while receiving federal funds (for example, Medicare and Medicaid) has to provide meaningful access to its services regardless of national origin.
In practical terms, this means that pharmacies must provide LEP customers with access to a qualified interpreter and translated prescription labels and instructions.
Most pharmacies have signage about customer rights under Section 1557. These should be translated into languages that are prominent in the region.
Pharmacies are also required to comply with the Americans with Disabilities Act (ADA) of 1990 by ensuring individuals with disabilities, such as those who are deaf and hard of hearing, are able to access needed services by means of "auxiliary aids and services." According to the U.S. Department of Justice (DOJ), examples of auxiliary aids and services for deaf and hard of hearing individuals include qualified on-site interpreters or video remote interpreting (VRI) services.
Several states also have language access requirements aimed specifically at pharmacies. For example, New York passed the SafeRx Pharmacy Translation Regulations requiring pharmacies to "provide free, competent oral interpretation services and translation services of prescription medication labels, warning labels and other written material to each LEP individual filling a prescription at such covered pharmacy."
A Note about Family Members
Children and other family members may be the only fluent English speakers in certain families. The Department of Justice LEP Guidance makes clear that these family members must not be relied upon to serve as interpreters and translators except as a last resort.
To avoid this situation, it is crucial that pharmacies have qualified, professional interpretation services available, with staff trained on how to access them when needed.
LanguageLine Can Help
With the population of non-Hispanic whites expected to become a minority by 2050 and the Hispanic population expected to triple in size at the same time, having reliable access to translation and interpretation is a given for pharmacies who want to attract new customers and maintain relationships with existing ones.
However, pharmacies that want to evolve should do more than translate labels and ensure access to interpreter services.
For instance, they should think about implementing testing and training programs for bilingual staff and localization to ensure their website content is optimized for new audiences.
LanguageLine Solutions offers a variety of innovative solutions to help pharmacies meet these needs, including phone and video remote interpreting with qualified, medically trained interpreters; translation; and localization; as well as testing and training of bilingual staff and in-house interpreters.