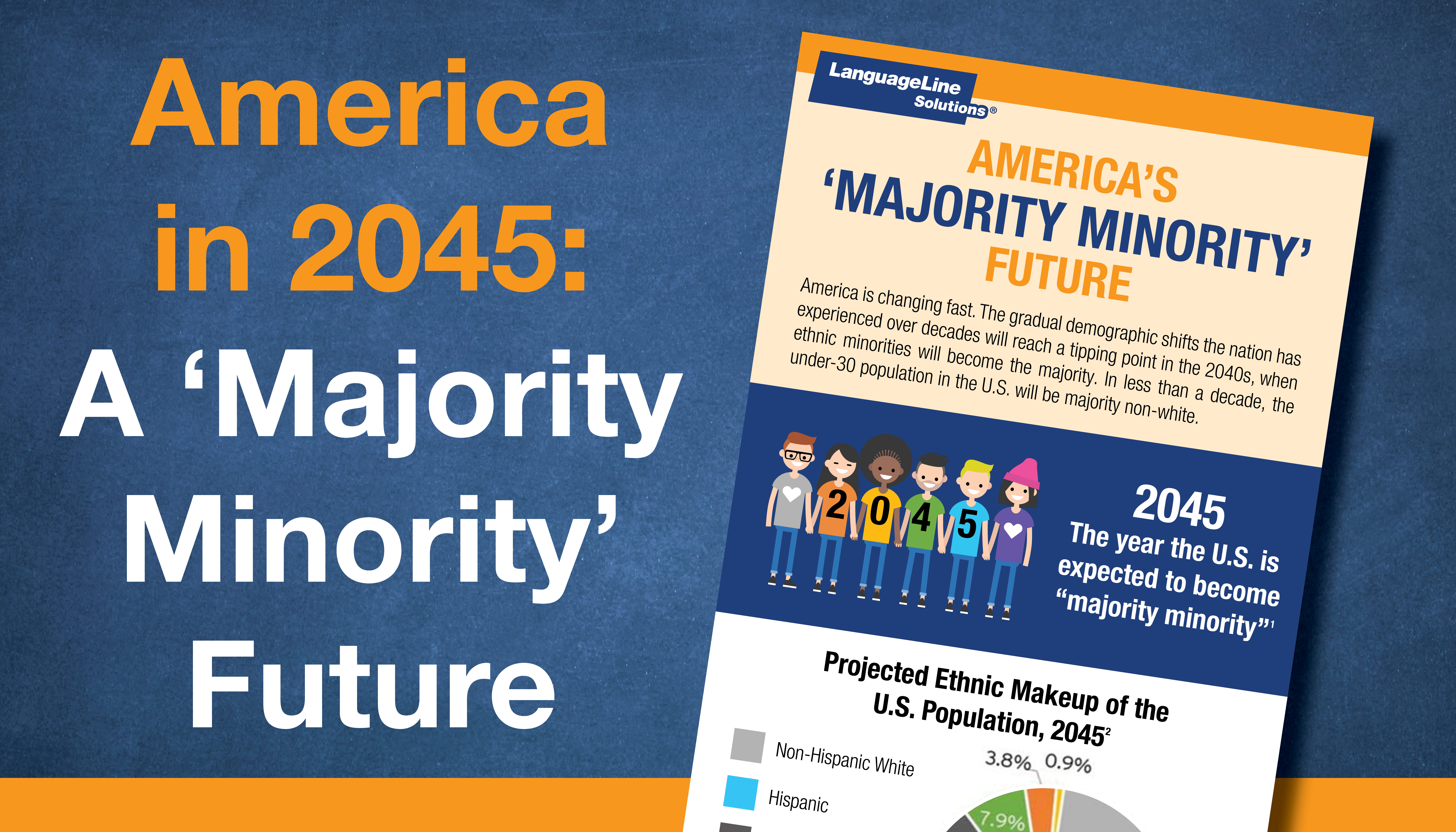 Did you know that by 2045, ethnic minorities will be the majority of the U.S. population?
Or that immigration will be responsible for almost 90 percent of America's population growth between now and then? Are you aware that in just over 30 years, the U.S. is expected to have more Spanish speakers than any other country?
America's cultural shifts are gaining speed. The demographic changes that have gradually occurred over the course of our history will pass an important demarcation point, as ethnic minorities will make up the majority of the U.S. population within 25 years.
LanguageLine's new infographic, "America's 'Majority Minority' Future," paints a picture of a United States that will be much more multicultural and multilingual than it is today. You can download the new infographic by clicking here.
Read More