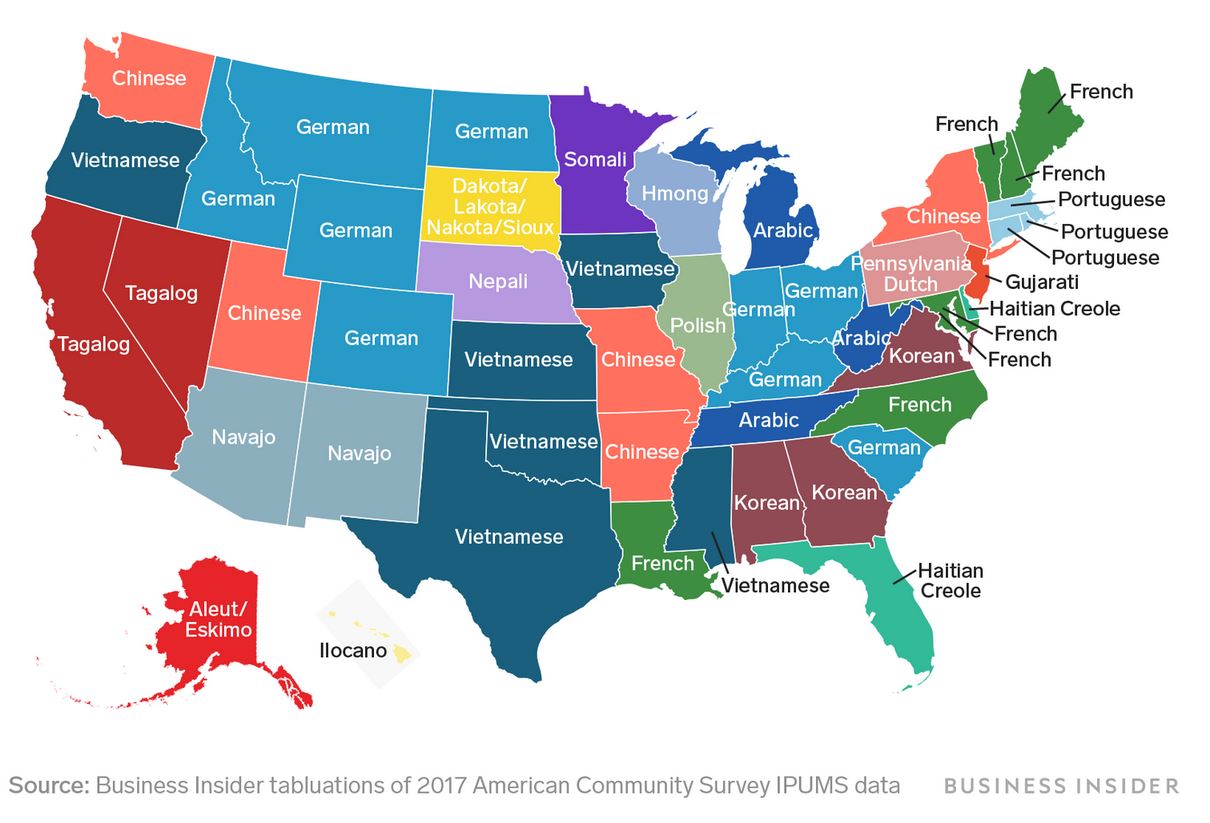 Each week, LanguageLine selects and excerpts five stories about language and culture that we think readers will find intriguing. Here is this week's "Liner Notes":
Americans speak more than 300 languages. A new map shows which languages other than English and Spanish are the most common in each state and Washington, D.C.
The United States Census Bureau's American Community Survey annually asks more than 1 million Americans questions about their lives, families, and backgrounds. One question asks respondents what language they mainly speak in their homes.
English is, unsurprisingly, the most commonly spoken language across the U.S., and Spanish is second most common in 46 states and the District of Columbia. Business Insider excluded those two languages in the above map, which depicts the next-most-frequently spoken languages at home in each state.
The map shows a wide variety of languages. German is the most commonly spoken non-English, non-Spanish language in nine states, with French most common in six states and D.C. Vietnamese was the most common language in six states.
Read More