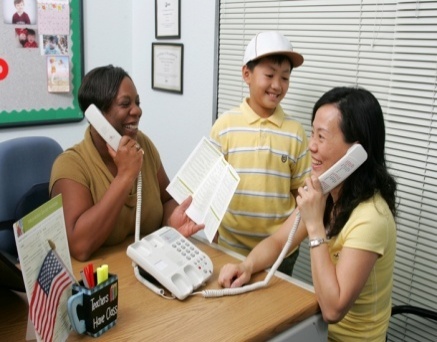 With the advent of legislation like the Every Student Succeeds Act, No Child Left Behind, and other regulations that strengthen the involvement of parents in their children's education, school districts have a growing need for successful language access programs.

At the core of the need for language solutions is the principle of ensuring meaningful access to educational programs. Federal legislation, like Title VI of the Civil Rights Act of 1964, prohibits discrimination on the basis of national origin, which today includes language. Other statutes touching on equal opportunity for children (and their parents) to participate in the educational process include the Equal Educational Opportunity Act, Title III of No Child Left Behind Act, and the Individuals with Disabilities Education Act. Mandates to provide equal access to the benefits of public education are a common theme.

The main driver for the growth of language services in schools is the Limited English Proficient (LEP) population around the country. In the United States, where 1 in 5 individuals now speak a language other than English at home, schools encounter significant language barriers. English language learners (ELL) comprised 9.3% (or 4.5 million students) in 2013-2014. In California that number reached 22.7%! These statistics don't account for LEP parents. Communicating with parents in their preferred language is critical to their full understanding and participation in their children's education.
Read More