Technology's Impact on Interpretation Services
Posted by Scott W. Klein, CEO, LanguageLine Solutions on July 14, 2016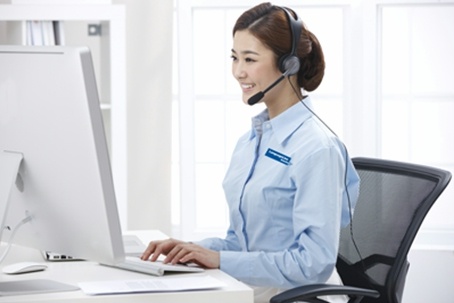 These are exciting times at LanguageLine Solutions! The ability to change the way we do business has been influenced by the incredible speed of technological advancement. New integrated technologies are able to address the growing needs of our clients to communicate with the Limited English Proficient (LEP) and Deaf and Hard of Hearing communities they serve.
LanguageLine has a proud tradition of being the innovation leader in the language access industry. After all, we introduced the then revolutionary Telephone Interpreting solution more than 34 years ago. Suddenly, clients had on demand access to skilled interpreters to solve their communications issues with the LEP persons they served. That one innovation impacted our industry so profoundly; no other changes that have been developed since then have even come close, until now.
Technology Changes How Language Access Services are Delivered
One of the greatest privileges of running an organization like LanguageLine Solutions is the fact that no one in the organization is content with status quo. As the industry leader, everyone from me to our 8,000+ interpreters is passionate about delivering total and complete client satisfaction. To fulfill this goal we commit time, energy and resources to transformational technology, optimizing processes, and expanding knowledge and skills – especially for our interpreters. After all, our clients count on us to provide the world's very best interpreters using the most advanced technology. We take this responsibility very seriously. Technology is impacting all businesses and those that fail to keep up, or even more importantly that don't strive to lead, quickly fall behind or risk becoming irrelevant.
LanguageLine is at the forefront of the language access industry's transformation. We've invested more than $20 million in our new state-of-the-art proprietary language access platform, Olympus, which changes the paradigm for on demand interpretation services from interpreters working solely in one modality to seamlessly delivering services in multiple modalities: phone, video and even short on demand translation services. This investment has once again put us in the position to transform the industry like we did those 34 years ago.
Our recently launched InSightSM Video Interpreting application exemplifies the potential of this transformation. InSight unleashes the power of the largest, most accomplished, experienced, and professional interpreter team in the world, offering both on demand audio and video interpretation at the touch of a button in a single mobile application. Our video remote interpreting solution is the fastest, easiest to use and most secure solution offering full end-to-end encryption to protect the privacy of our client's data while eliminating complicated VPN tunnels. InSight offers 35 video languages, including ASL and 240 audio languages satisfying 98% of all requested language demand.
The power of the Olympus platform to support InSight video interpreting is robust. InSight automatically adjusts to available bandwidth to deliver the clearest video connection and can move from location to location without losing that connection during an interpreting session. InSight will also automatically reconnect to the same interpreter for up to 30 seconds if the wireless connection is dropped ensuring continuity of the interpretation session. Olympus also gives us the ability to monitor the video calls for quality assurance purposes honoring our commitment to provide the highest quality interpreters.
InSight puts the "Power of Sight" into our client's hands. It allows them to choose the best modality, in any situation, so they can provide outstanding service to the LEP and Deaf and Hard of Hearing communities they serve efficiently.
Innovative investment, focused on total and complete client satisfaction is what LanguageLine Solutions is all about. It's our legacy and what drives us every day! We are changing the language access industry from the ground floor up. From establishing a new platform to host the way we deliver outstanding service, to developing an even more skilled professional linguist workforce, to building revolutionary new solutions, LanguageLine can truly be distinguished as the most innovative language access solutions provider in the world.
See how technological innovation has changed the way language access solutions are delivered.