Switching Language Service Providers? 5 Steps for a Smooth Transition
Posted by Lulu Sanchez on November 6, 2017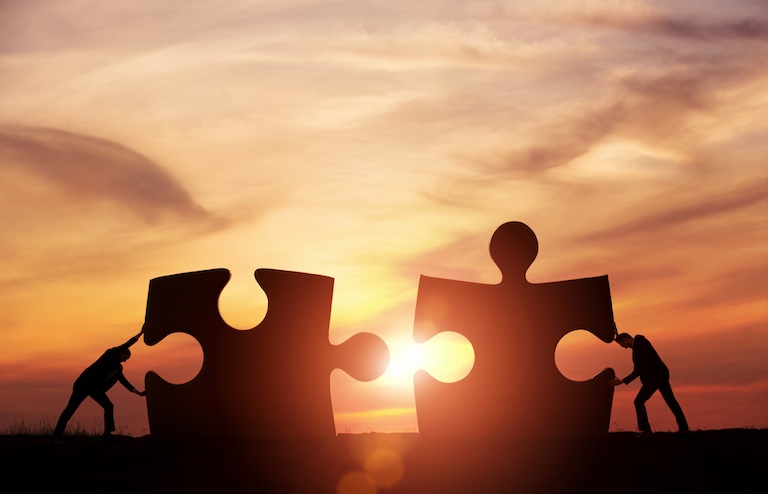 You've done your homework on switching language service providers and feel confident you've chosen the right one. Now it's time to sit back and trust them to take it from here, right?
Not quite.
Yes, most of the legwork is behind you, but it's important to stay involved so you can ensure a successful transition with minimal impact on your staff and those you serve. Going through the exercise of thinking about language access as a whole with all the details that go into a smooth set-up and transition will enable you to have a more clear and structured program.
Here are the five most important factors to consider as you switch language service providers:
1. Setting Up Access
Discuss the current process your staff uses to access language services. What are the pros and cons of your current process? Some of key aspects to consider:
Where is your staff located?

Where do they have access to language services?

How can they access these services? Are they able to dial a toll-free number, or do they have internal extensions?

Do they use a laptop, tablet or app to access a video interpreter?

How do they access an onsite interpreter?

What is the process for submitting a request for document translation?
Is the process for accessing these services simple and intuitive? If not, what instruction is needed for current and future staff?
Taking the time to consider how your staff accesses language services will ease the transition and ensure everyone is making the most of them.
2. Account Setup and Billing
Accessing services is key, but it's also important to understand what data is being captured each time someone from your organization requests language services so you have all the information you need for billing, reporting, and compliance.
First, think about what data is imperative and how you are going to use that data. What reports do you need, and how will you generate them? Next, consider who will be paying the bill and how costs will be distributed. This will help you determine how the account should be set up to ease the billing process.
3. Assessing Technology and Infrastructure
Now that you've looked at access and account set-up, it's time to assess your technology needs. For instance, what equipment are you using for phone and video interpreting? Will you need to upgrade or add to it before switching providers?
Take time to outline the processes you use to access your current language services and discuss them with your new language service provider so they can make recommendations.
As you assess your program, you should alert your telecom department about your plan to roll out over-the-phone interpreting so they know about the addition of phone interpreting equipment. Similarly, if you are rolling out video interpreting, your technology team should be engaged in initial discussions with your language service provider so they can offer support to ensure a successful connection.
4. Training and Materials
You're getting closer to the big rollout. Make sure everyone on your staff is aware of the implementation timeline, and be prepared to provide them with training.
If you've gone through this before, this is a good time to consider what has worked well and what hasn't in terms of communication and training. Consider what type of training delivery works most effectively (such as an in-person session or a series of shorter virtual meetings) and what reference materials you need to provide.
Your language service provider should be able to offer these materials and assist with training your staff.
5. Rollout
It's finally time to roll out your new language services. This is a good time to reach out to department managers and other key stakeholders within your organization to update them on the transition and set up training.
You'll also need to provide roll-out dates to the telecom and IT department so they can be on standby to provide any support if needed.
Having your language service provider available for on-site implementation support can help you avoid last-minute surprises.
READ: Switching Language Services Providers? How to Choose the Right Alternative
Switching language service providers is a process, but if you involve the right people and take it one step at a time, it's much easier to manage. Remember that a language service provider isn't a "fix it and forget it" solution, but an ongoing relationship. Look at metrics on call volume, connect time and other success factors to measure performance, and ask your team to share feedback as well. Your language service provider is also a great resource you can rely on to ensure you're maximizing the return on your investment. Check in with your representative to ensure you have the right services and technology to meet your needs as your organization grows.
Having a strong relationship with your provider allows your organization to build strong relationships with the people you serve. And it all starts with communication. To learn more about how our team helps yours ensure a smooth implementation, contact us today.
Lulu Sanchez is the director of implementation at LanguageLine Solutions.