REPORT: Limited-English Voters Could Have Massive Impact on Congress in Today's Election
Posted by Greg Holt on November 6, 2018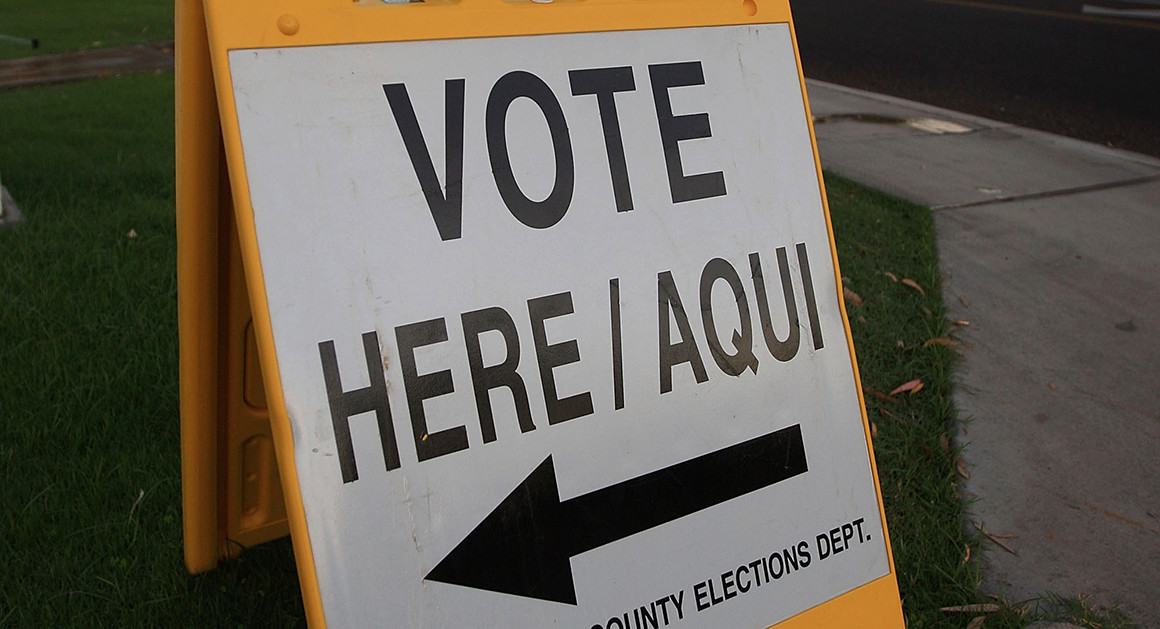 Language accommodation for voting – or a lack thereof – could swing 20 congressional elections this November, according to a new report published Monday in The Nation.
According to the report, there are 5.78 million eligible voters who are limited English proficient (LEP) – meaning they speak English "less than very well" and are unlikely to understand complex ballot questions – who do not receive federal language accommodations for voting in this November's election.
The report estimates that more than 270,000 of these unaccommodated LEP voters live in 20 of the country's most hotly contested congressional districts. In almost all of these districts, the number of eligible LEP voters is higher than the estimated difference in vote share according to polling forecasts.
In 1975, Congress amended the Voting Rights Action by adding Section 203, which mandates that local election officials provide language accommodations whenever the LEP population reaches certain thresholds in a given jurisdiction, most significantly:
If a single language group is more than 5 percent of all voting age citizens
If that language group numbers more than 10,000 eligible voters
If the English illiteracy rate of the language group is higher than the national illiteracy rate
In communities where these thresholds are met, all information that is provided in English must be provided accurately in the minority language or languages, as well. The 5.78 million voters mentioned in the report live in communities where they fall outside these thresholds.
READ: "About Language Minority Voting Rights," from the U.S. Department of Justice
The report analyzed publicly available census data to identify LEP citizens over the age of 18. They discovered more than 11 million of these individuals, all of whom are eligible to vote unless restricted by past felony convictions. Calculations verified by the U.S. Census Bureau showed that more than half of these voters are not covered by a federal language accommodation.
WATCH: How Video Interpreting Is Encouraging Limited-English Speakers To Turn Out on Election Day
There is another provision of the Voting Rights Act that applies to every LEP voter regardless of their accommodation under Section 203.
Section 208 allows anyone unable to read and write on the ballot because of language proficiency or disability to bring virtually anyone of their choosing with them to help them vote. This allows voters to bring someone with whom they feel comfortable into the polling place.
Understanding of this provision tends to be inconsistent. There are numerous instances in which poll workers and bystanders have interfered with the exercise of Section 208 rights, including this occurrence in which Korean translators were barred from a polling site near Houston, and another in Brooklyn where interpreters are literally being left in the cold.
"It's certainly possible that some House races could be swayed by (language accommodation)," said Dan Miller, a senior data analyst with polling company Global Strategy Group. "(Accommodation) could be especially important this year, because there's some possibility that control of the House could be decided by only a few seats."
Greg Holt is LanguageLine's Marketing Manager for Enterprise and Government.