"The Future Skill Sets of Interpreters" at CHIA Conference
Posted by Matthew Riley on March 4, 2015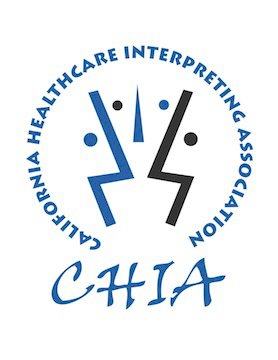 As a long-time supporter of the California Healthcare Interpreting Association (CHIA) and a Gold Sponsor of this year's 15th Annual CHIA Conference, we're thrilled to have a share in this wonderful educational opportunity for the healthcare industry right here in Monterey. The conference will honor our history and provide exciting insight regarding the future of the language access industry.
Panel Discussion: The Future Skill Sets of Interpreters
On Saturday morning, March 7th from 8:45-10:15am at the Monterey Plaza Hotel, Scott W. Klein, President and CEO of LanguageLine Solutions, will be facilitating the Conferences's Plenary Session: The Future Skill Sets of Interpreters – Training, Technology, and Opportunity. This promises to be an exciting panel discussion about the transformation of the industry and its workforce involving three industry experts from the organizations that helped to solidify Monterey as the Language Capital of the World:
Ali Afshar, Associate Dean at the School of Distance Learning and Directorate of Continuing Education at the Defense Language Institute
Prof. Barry Slaughter Olsen of The Middlebury Institute of International Studies
Winnie Heh, Vice President of Transformation here at LanguageLine Solutions
There will also be plenty of opportunities for questions from the conference attendees, moderated and facilitated by Mr. Klein.
The goals of the session are to help attendees understand that advancements in technology are changing the way linguists learn and interpret, and to recognize the need to stay current in their skills to evolve with the profession.
The panel will be discussing:
How these leading organizations are utilizing technology and innovative methods to train our next generation of linguists and interpreters
The use of technology to ensure the delivery of language access in health care, public safety, on the battlefield, and in humanitarian and diplomatic missions
How technology will change the role of the interpreter in the future from single modality linguist to multi-modality linguist.
The CHIA Conference will also feature an educational workshop for interpreters looking to enhance their skills led by Janet Erickson-Johnson, Testing Programs Manager at LanguageLine Solutions on Saturday afternoon from 4:00-5:30pm.
We hope that you will join us for the engaging panel discussion about technology's increasing impact on the language access industry and the professional skills needed for tomorrow's interpreter, along with Ms. Erickson-Johnson's excellent workshop at this year's CHIA Conference. If you plan to attend, be sure to stop by and say hello to any of our representatives at Table 7 and enjoy the Saturday program.
To learn more about Language Line's interpretation and translation services for the healthcare industry, and how you can overcome crucial language barriers, download our guide on Language Access Solutions for the Healthcare Industry.