How to Determine Your Needs for Medical Document Translation
Posted by Cory Markert on November 28, 2017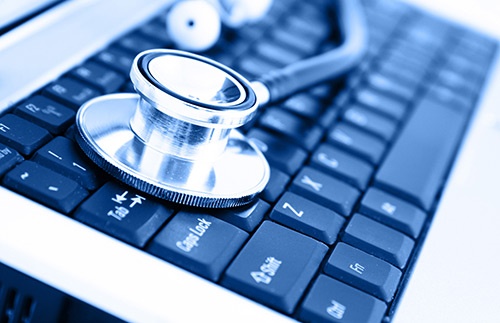 You're probably already aware of the documents your healthcare organization is legally required to translate. Translating these vital documents—such as informed consent documents, discharge instructions and complaint forms—ensures your organization complies with federal laws that prohibit discrimination based on national origin.
However, if your organization is committed to providing all patients with the best possible care at every stage, it's not enough. That's why it's so important to consider the entire patient experience—and your entire organization—as you think about your document translation needs for the coming year.
Here are some important areas you can't afford to overlook.
How Document Translation Supports The Patient Journey
Marketing
Your marketing efforts are often your first introduction to new patients. If they recognize your name from billboards, commercials, radio announcements and digital advertising, they're more likely to think of you when they need care. If you want to bring in new patients from diverse populations, it's important to have marketing materials that are translated and localized for specific demographics.
Translation and localization should extend to your website as well as it serves as your "welcome mat" for a diverse group of people.
Patient Access and Advocacy
Patient access is a critical part of the patient experience. Healthcare organizations are increasingly recognizing the need to make it easy for patients to find a physician, book an appointment and receive care. They also need to understand what they will be responsible for paying before they come in for an appointment or procedure. Translating important documents such as patient estimates, patient payment options and other informational materials contributes to greater understanding, which enhances satisfaction.
Patient surveys are also becoming an important part of measuring a patient's overall experience and should be translated into the most common languages of the population you serve.
Patient Education
It should come as no surprise that patients who understand how to take care of themselves have better outcomes. By contrast, people with poor health literacy are up to three times more likely to have adverse outcomes, according to the National Institute on Minority Health Disparities.
Having educational documents translated into a patient's own language plays an important role in empowering them to take charge of their health. In addition to translating discharge instructions, your organization should consider translating other educational materials, including brochures and online resources.
Research & Clinical Trials
Participating in clinical research may be a significant factor in your organization's reputation. Any oversights in your clinical protocols, including your process for obtaining informed consent, can result in warning letters from the FDA that delay your research and could potentially even end it. Your organization is already required to translate consent forms, but you may also need to translate related documents, such as written clinical protocols and instructions for study participants.
The Advantage of A Single Provider for Professional Translation Services
Most likely, your organization is already using professional translation services for some of these documents. However, it's much less likely that these requests are being filled by the same document translation provider. They're probably being initiated by various departments or various locations.
If that's the case, you could save tens of thousands of dollars by consolidating language service providers and using just one for all your interpretation and translation needs. Here are just a few examples of potential savings:
Volume discounts may be available when you're translating a large number of documents at once, rather than making many smaller requests
A single provider can use translation memory to store and re-use repetitive content, such as the same consent form for multiple locations. This allows you to avoid duplicating efforts and paying for the same content over and over.
Reduce third-party spending. Many organizations rely on a third party (such as a printing company) to translate documents. This may add to the cost and diminish the quality of the translation, particularly if the third-party is not using professional translation services.
Achieve greater transparency into document translation spending. A single document translation provider means one monthly bill and one portal where everyone within the organization can see what requests have been made, the status of those requests and the total cost. This offers a better way to track costs and is another way to avoid duplicating efforts.
If your organization is committed to reducing readmission rates, improving health literacy and boosting patient satisfaction, document translation can support those goals. And making the move to a single provider allows you to do it while keeping costs in check.
Learn more about how our document translation services can help your organization provide better care for patients and improve outcomes.
Cory Markert is a healthcare business development manager at LanguageLine Solutions.