How the Travel Industry Can Use Language to Gain Loyal International Customers
Posted by The LanguageLine Solutions Team on November 22, 2017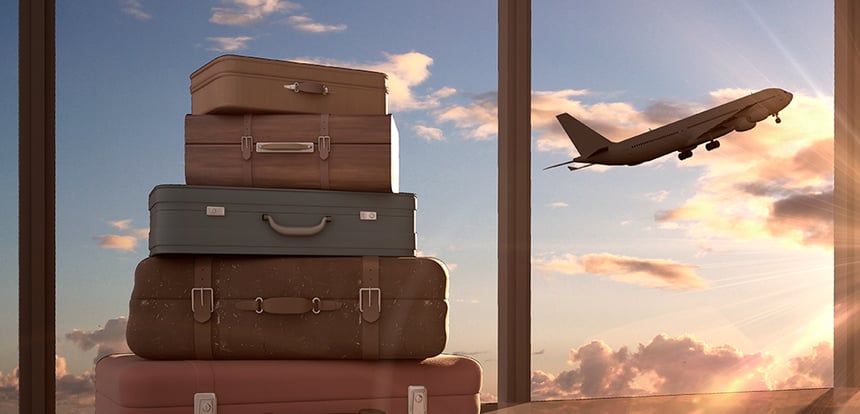 International visitors to the United States spent nearly $150 billion in the first half of the year, setting 2017 on a record pace.
Optimistic as these numbers are, it may also be true that American hospitality businesses are leaving money on the table by failing to provide travelers with an end-to-end travel experience in their own language, despite the technology existing to do so. In fact, American businesses could sustain the interest of these travelers and maintain their loyalty by providing an enhanced in-language experience."It is a pleasure to announce that international visitors spent more in the United States in the first half of 2017 than any similar period in history," U.S. Secretary of Commerce Wilbur Ross said. "If this trend continues, 2017 will be a record-setting year."
Travelers to the United States spent $146.3 billion on travel and tourism-related goods and services in the first half of 2017, an increase of 3 percent compared to 2016.
Based on Commerce Department data, in 2016, the US travel and tourism industry was responsible for 11 percent of all U.S. exports and 33 percent of service exports. With one out of every 18 Americans employed - either directly or indirectly - in tourism-related jobs, the industry currently accounts for 2.7 percent of the U.S. gross domestic product. International travelers produce a disproportionate share of travel-related spending, yielding an $83.9 billion trade surplus for our economy last year.
The New Traveler
Here are three facts that may surprise you about the makeup of overseas travelers to the United States, according to the U.S. Travel Association:
The regional makeup of overseas travelers is shifting: There is a higher share of Asian visitors to the U.S. and a lower share of Europeans. Europe remains, and is projected to remain, the largest overseas market for inbound travel to the U.S., though its share has decreased and is projected to continue to decrease (from 50 percent in 2008 to a projected 36 percent in 2020). The largest-growing inbound market, Asia, has, and is projected to continue to increase its share (from 24 percent in 2008 to a projected 34 percent in 2020).
Most overseas travel to the U.S. originates in relatively few markets: The top 10 overseas source markets account for 58 percent of all overseas visitors. Though the composition has changed over the years, this high concentration has remained fairly constant and is projected to continue.
China is the most notable rising source market: China was the 22nd-largest overseas source market in 2000 and rose to the third-largest in 2016. The United Kingdom and Japan remain the top-two overseas source markets to the U.S., followed by China, which has grown considerably in recent years. Although the United Kingdom and Japan have maintained their status, their dominance has eroded. Together, these two countries' share of total long-haul travel to the U.S. fell from 38 percent in 2000 to 22 percent in 2016. While this trend is expected to continue, these two markets will remain important sources of inbound travel to the U.S. China, which has been the most notable source market in terms of "rising up the ranks" is projected to be the second-largest overseas inbound market in 2020, trailing only the U.K.
Providing an End-to-End In-Language Experience
Multiple studies have revealed that overseas consumers prefer to buy in their own language and are loyal to brands that provide this experience. A recent study by Common Sense Advisory of 3,000 global consumers revealed that 75 percent of those surveyed prefer to buy products in their native tongue, while 60 percent rarely or never buy from English-only websites. Thirty percent said they never buy from English-only sites, and another 29 percent rarely do.
To this end, many airlines and major hotel chains provide booking websites in multiple languages beyond English. This is where the in-language experience typically ends.
Where Opportunity Lies
From the moment a traveler arrives at the airport, video remote interpreting (like LanguageLine InSight) can be used to provide guests with a live, on-demand interpreter to guide them through the experience, be it at kiosks, check-in, ticketing, or security.
Once aboard the airplane, flight staff can use a one-touch mobile application (like LanguageLine InSight for the Smartphone) over Wi-Fi to access a live interpreter in order to better communicate with non-English-speaking customers.
Once the traveler lands, this same technology can be deployed in similar fashion by rental-car agencies, hotels, and tourist destinations.
Likewise, written materials and apps can easily be translated and localized in languages most spoken by overseas travelers.
Businesses that look beyond their websites to provide an in-language experience to international travelers stand to create a lasting competitive advantage in the form of loyal customers.