How Independent Insurance Agents Can Use Language Services to Expand
Posted by Greg Marshall on January 9, 2018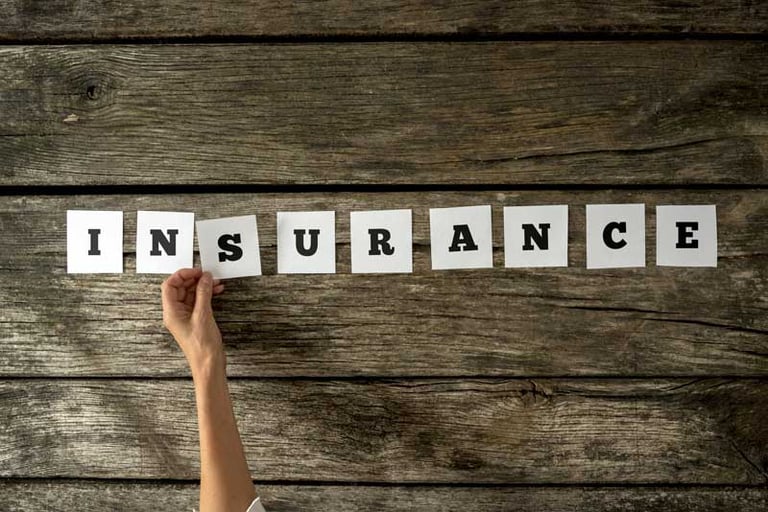 In the most basic sense, having agency means having the power to act in a given environment. Independent insurance agents exercise that power every day, but it may be limited if they have difficulty communicating with customers whose primary language isn't the same as their own.
Having access to comprehensive language support is no longer a "nice to have" if business expansion is the goal. Eliminating language barriers is essential to a great customer experience.
About one in five Americans speaks a language other than English at home, and they're likely an untapped or underutilized market for the independent agents working with your insurance company. By partnering with a language services agency that offers interpreting and translation, you can help agents reach and sell to these millions of potential customers. Here are just a few of the ways independent agents can benefit from a language services agency.
How Language Services Benefits Independent Agents
Marketing
The first step is to get your brand and the agent's name out there in the language that potential customers speak. A language services agency can translate ads, educational materials, and the agent's website and also localize them so they resonate within a particular culture. (For instance, consider how Allstate adopted its Mayhem character for a Hispanic audience with "Que Mala Suerte," a Spanish man who experiences unfortunate circumstances rather than creating them.)
Involving a language services agency in your marketing can help independent agents better connect with the multicultural communities they serve and attract new audiences.
Customer Engagement
As independent agents interact with multicultural customers, they will need assistance with interpreting. The most common languages will vary depending upon each agent's location, but these figures by the 2012-2016 American Community Survey show the breakdown of the top 10 most common languages in the United States:
Spanish (16.3M)
Chinese (1.8M)
Vietnamese (853,000)
Korean (597,000)
Tagalog (536,000)
Arabic (406,000)
Russian (403,000)
Haitian (331,000)
Portuguese (252,000)
French (250,000)
Having access to high-quality interpreting helps both agents and their customers feel more comfortable discussing complex insurance products and understanding policies. The most comprehensive language services agencies provide a variety of interpreting solutions, from on-demand phone interpreting and video remote interpreting to onsite interpreting.
Document Translation
Selling and managing insurance policies involves a lot of paperwork, and document translation and localization helps agents ensure customers understand what they are signing. A document translation provider can assist with applications, policy documents, quoting materials, disclosures and other legal compliance materials. Aside from translating these documents into another language, a translation provider may also assist with converting complex sections of text into plain language so it can be more easily understood.
On the other side, the customer may submit identification documents originating in another country or information they've written in their native language relating to a claim. The translation division of a language services agency can process any of the paperwork an agent handles, making sense of it for everyone involved.
Building Trust
Independent insurance agents can be more confident reaching out to and serving customers who speak another language if they know that the company whose products they're selling can support them with language resources when needed. By making language services an aspect of marketing and customer service that agents can rely on without devoting extensive thought or effort to it, an insurance company can free up those agents to leverage their particular skills and experience.
Insurance companies can also take the guesswork out of language services for their direct employees by partnering with a single provider. A comprehensive language services agency can handle all of the services an insurance company needs, from translation to on-site interpreting to call-center support. Partnering with a single agency that can serve hundreds or thousands of independent agents is also far more cost-effective than relying on individual agents to hire interpreters or translators when needed.
LanguageLine Solutions supports the language services needs of 73 Fortune 100 companies, including the majority of the largest insurance companies in the United States.
To learn more about how we can be an agent for your agents, contact us today.