How Community Health Centers Can Get Quick Access to a Language Interpreter
Posted by The LanguageLine Solutions Team on March 15, 2018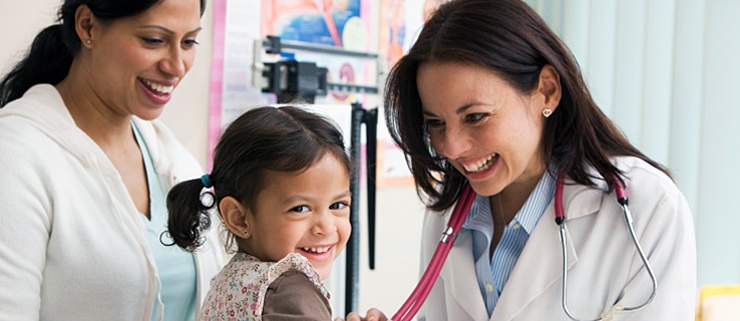 You care for patients at a community health center. You see many patients each day and strive to deliver the very best treatment.
Your center serves not only Spanish-speaking families, but recently many Vietnamese are coming in for services. You understand the basics of the language but are far from fluent—certainly not enough to have in-depth conversations about their health concerns.
Communicating effectively and efficiently with all your patients is a high priority, not only to deliver the appropriate care, but also for better health outcomes and patient satisfaction.
What if you had reliable, on-demand, easy to access qualified language interpreters anytime you needed them?
A Simple Solution When Seeking Language Interpreters
You may be using bilingual employees, however, this may not always be an option. And, if you accept Medicare or Medicaid, you must comply with ACA's Section 1557 by offering qualified interpreters. Fortunately, LanguageLine offers an easy solution that provides immediate access to an over-the-phone interpreter in more than 240 languages, 24/7/365.
Personal interpreter℠ is ideal for community health centers that need fast and reliable access to interpretation. Simply create an account and within minutes dial an 800 number from any landline or cell phone to quickly access one of 9,000 professional interpreters.
Advantages of LanguageLine Personal Interpreter Services
Fast and Convenient
It's fast with no hassles and no wait.
Create a free account by providing your information and credit card number
Instantly receive a personal identification number (PIN) via email
Dial a toll-free number and enter the provided PIN
Request your desired language and begin the interpreting session
No Contract and No Fees
With Personal Interpreter, there's no contract and no fees. You only pay for the minutes you use and your credit card is billed directly.
Meet Long-Term Language Access Needs
Having dependable access to language services allows your community health center to provide better service, build stronger relationships with the communities you serve and comply with the law. It also saves time so you can be more efficient and productive. Dial LanguageLine Personal Interpreter any time you need an interpreter in any language. It's fast, easy, and allows you to deliver outstanding patient satisfaction and the right care.
Be ready the next time you need a language interpreter. Get started with Personal Interpreter today.