How Can a Professional Business Interpreter Make Your Job Easier?
Posted by Greg Holt on April 14, 2016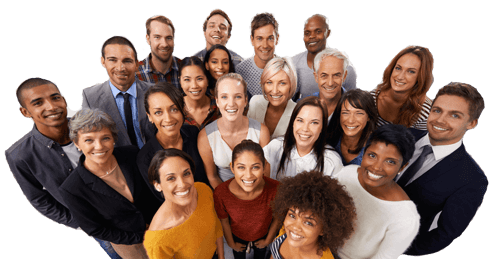 The skills of a professional business interpreter go far beyond relaying the meaning of words. Regardless of the field you're in, an experienced interpreter enables you to bridge language and cultural gaps when communicating with people who do not share your mother tongue. That's critical to doing your job and can make it a lot easier.

Our Voice of the Customer system documents client comments that capture the communication magic that occurs when an interpreter's skill bridges language and cultural gaps. These client comments provide a first hand testament to interpreter dexterity and experience across all types of situations, and clearly show how an interpreter made the client's job easier. Here are recent examples in a variety of situations:
Education
"The interpreter helped me build a wonderful rapport with the families of my students many of whom I had not spoken to before. There's so much nuance that gets lost in interpretation and she hit the right notes every single time."
Domestic Violence Hotline
"The interpreter was amazing at providing a complete and professional translation for our crisis call. We were able to successfully educate, plan, and assist a victim of domestic violence on how to get connected to services and safer practices. The interpreter practiced patience and was very considerate of the caller when being interrupted. The interpreter was able to translate big sections of information effectively without concerns."
Financial Services
"I had a somewhat difficult phone call with a Spanish speaking caller who was confused on a process in regards to his 401k. The interpreter did an AMAZING job explaining the process and clarifying the information that I was trying to provide, without me having to repeat myself again and again."
Health Care
"The interpreter maintained a very positive and upbeat tone of voice which really helped this client relax - despite the many difficult questions I had to ask her. I felt the interpreter was very clear and very successful obtaining full responses from the client - which I initially didn't think would be possible."
Insurance
"The call was both complicated and technical, involving coverages and forms that needed to be filled out. The interpreter was very professional, very competent, and a complete delight to work with. While I have had the benefit of much training and also had the forms in front of me, the interpreter did not. She was not afraid to ask for clarification when necessary, and I felt she explained the situation to the customer both compassionately and efficiently."
Police/911
"The interpreter went above and beyond in order to help the caller who had an emergency situation but didn't know his address. The interpreter went out of his way to help the caller and we were able to locate the address and send help."
Retail
"The interpreter was extremely courteous, patient, and knowledgeable, helping me assist our customer. Thanks to the interpreter, our customer was able to purchase the expensive riding mower he desired, along with an additional 3 year protection warranty and delivery. He was also able to expedite the customer's application for a credit card, enabling him to make easy payments on his purchase. Our company (and I personally) was impressed with the interpreter's ability to satisfy our customer's need. The gentleman was very happy when he left."
Utility
"The customer was able to fully understand the situation by the end of the call and stated she was very grateful to both me and the interpreter for explaining so clearly and spending the time needed to address all of his concerns."
Teaming up with a professional business interpreter helps set a tone with clients that enables organizations to overcome language and cultural barriers and perform their work more efficiently. That has to make your job easier, right? A professional interpreter's quest for accuracy ensures clarity and reduces the need for follow-up. And demonstrating a caring tone and compassion help organizations sustain lasting relationships with customers, which is really invaluable.

Wouldn't your organization benefit from a language access program featuring professional interpreters? After all, being understood is empowering. Download our Language Access Solutions brochure to learn more.