#FinHealthMatters: The Role of Language In Financial Literacy
Posted by Greg Holt on June 27, 2017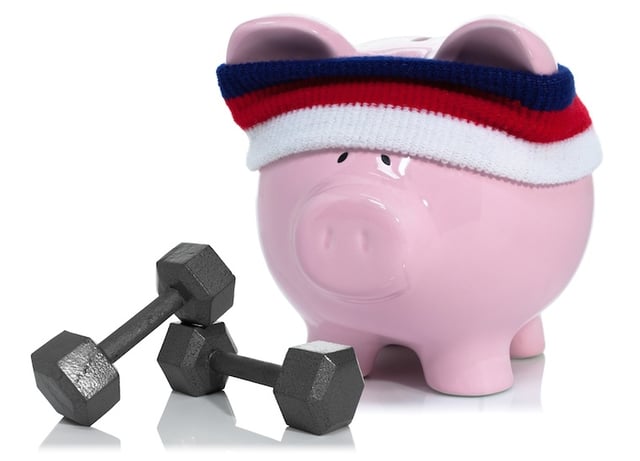 For too many, the American Dream feels like a dream deferred.
The harsh reality is that more than half of all Americans (57 percent) struggle to manage their day-to-day financial lives, according to the Center for Financial Services Innovation. That's 138 million people who aren't thinking about saving, investing or retirement planning because they're just trying to get by until their next paycheck.
Just as the medical community has called attention to the importance of physical fitness in combating health problems, the CFSI is sounding the alarm about the importance of being in good financial shape. Today is FinHealthMatters Day, a day dedicated to improving financial health for everyone. That includes not just customers of traditional financial services, but those still at margins or completely outside of the system. When consumers have good financial health, they make better decisions, are more economically stable and have a greater need for long-term services like retirement planning and wealth management.
Here's a look at what financial health really means and what financial services firms and organizations advocating financial literacy can do to foster it among consumers.
Key Elements of Financial Health
When someone is physically healthy, they are better able to fight illnesses, less likely to need emergency care and less likely to develop chronic conditions. Similarly, financial health is characterized by a person's ability to manage money in a way that allows them to be protected from an unexpected crisis and plan ahead to improve their position. Key elements of financial health include:
Smooth and effective management of day-to-day finances, meaning a person pays bills on time, has an acceptable debt-to-income ratio and feels confident in their ability to meet short-term financial goals
Resilience in the face of inevitable ups and downs, including having adequate savings, insurance and other safety nets
The capacity to seize opportunities that lead to financial security and mobility, meaning they are saving and investing to meet long-term goals, including retirement
The CFSI conducted a survey of more than 7,000 Americans and segmented them into three groups based on their financial health. Here's a look at what they found:
43 percent were considered financially healthy, meaning they fell within a spectrum of being at least financially stable and, at best, thriving
28 percent were considered financially coping, meaning they were either striving toward achieving stability or getting by but failing to budget and save regularly
28 percent were financially vulnerable, meaning they were either not actively engaged in their personal finances or living paycheck to paycheck with no margin for the unexpected
The Impact of Financial Literacy on Financial Health
Here's a quick test: If you take out a loan for $1,000 with a 20 percent interest rate, how much interest will you pay in one year? Answer: $200. Yet two-thirds of Americans got this wrong, according to a recent study.
Financial literacy requires an understanding of how money works in the world and access to resources that can help individuals make better decisions about their finances. Understanding financial concepts like compound interest is difficult enough when you were born in this country and speak English. It's even harder when there are language barriers and you may come from a country with very different financial institutions (and traditions) or you avoided those institutions entirely due to trust issues.
It should hardly be surprising, then, that the population CFSI identified as financially vulnerable had the highest percentages of people with a high school education or lower and the highest percentage of foreign-born individuals, with little overlap between the two groups.
How Financial Institutions Can Reduce Language Barriers
Being able to overcome the language barrier can go a long way to improve understanding for financial consumers with limited English proficiency. When a customer can speak to someone in his or her own language at a bank, for instance, they will be more likely to understand services and how to access them.
Here are a few ways financial institutions are using language services to break down barriers and improve financial literacy.
Maximizing use of front-line bilingual staff, to connect directly with consumers. Ensure staff language skills are sufficient to discuss financial services through language proficiency testing
Having professional phone interpreting available at all consumer touch points, including retail locations and call centers to support ad-hoc needs in the broadest number of languages
Using video remote interpreting to have face-to-face discussions with bank personnel or a lender when qualified bilingual staff or an onsite interpreter isn't available
Using language translation and localization services to give ATM users prompts in their own language
Translating important documents, such as product and service information
Website translation and localization to allow customers to find what they need quickly and easily, and offer educational resources to enhance understanding
Using onsite interpreting for community outreach, such as hosting an educational forum for a specific population and encouraging people to open an account
Just as people cannot attain physical fitness without a basic knowledge of what works and a commitment to doing it, financial literacy is essential to financial health. And language access is an important part of that. LanguageLine Solutions offers comprehensive language services that can help financial services firms and those promoting financial literacy to enhance communication at the most critical touch points, whether it is to send a remittance or to set up a savings account that will provide a more secure financial future.
Greg Holt is the marketing manager of government and enterprise services for LanguageLine Solutions.