Best Practices to Ensure Compliance When Using Video Remote Interpreting
Posted by Sylvana Stratton on August 17, 2017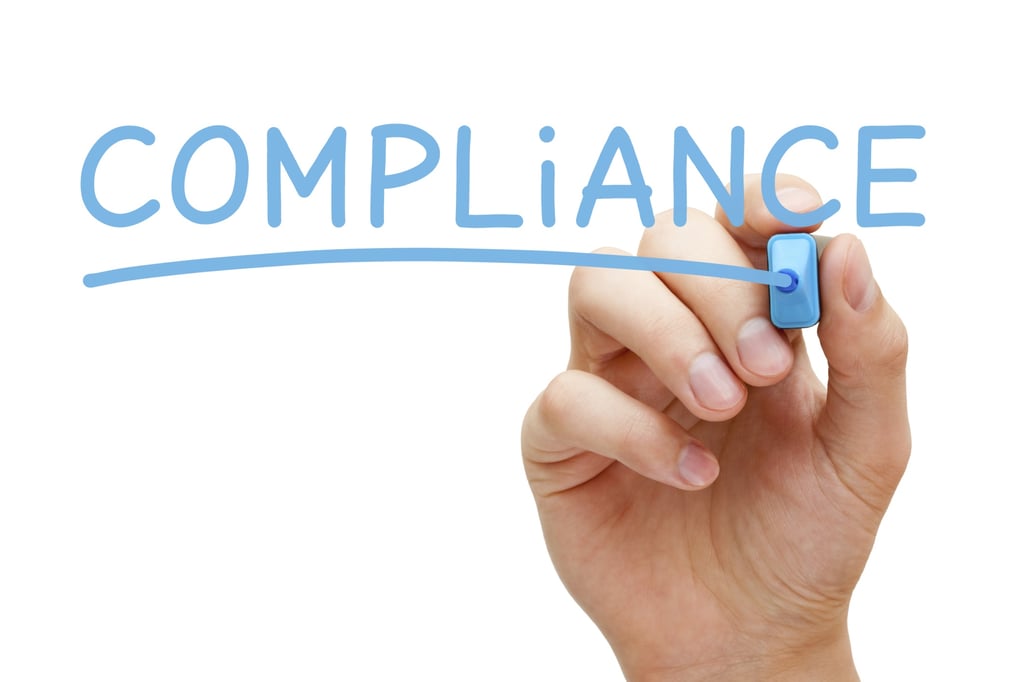 Video remote interpreting (VRI) is a powerful technology that's enabling healthcare organizations to better serve people who are limited English proficient, deaf, or hard of hearing.
As with any technology, however, VRI can have unintended consequences if not used with care.
The potential risks to patient and provider are apparent in Sunderland et al v. Bethesda Hospital Inc., a case in which a top court recently ruled that a hospital's improper use of video interpreting amounted to discrimination against deaf patients.
This is an unfortunate experience that no hospital would want its patients to have. Fortunately the National Association of the Deaf and other groups offer best practices your healthcare organization can follow to ensure compliance when using VRI.
Ensure The Technology Works Properly
Make sure the video remote interpreting hardware, software, and Internet connection are adequate for the task. The display screen, whether on a cart or a tablet, needs to be portable, yet large enough for the patient and provider to be able to see it clearly.
Your organization also needs a secure, dedicated broadband connection with enough bandwidth to guarantee high-quality video (compliant with Section 1557 of the Affordable Care Act) and audio that is smooth, delay-free, and shows the interpreter's face and movements with complete clarity. Spare equipment should always be available.
LEARN MORE: LanguageLine's Interpreter on Wheels
Determine When VRI Is Appropriate
As the court noted, Bethesda's video interpreting policy provided no guidance on when to use VRI or another accommodation. VRI should only be used when it results in effective communication. The definition of "effective communication" is situation-dependent. For example, if the patient is vision-impaired and can't see the screen properly, VRI would not result in effective communication. There are other situations when it may not be appropriate, such as during surgeries, when delivering sensitive news, or when working in regions with poor Internet connectivity.
It's also important to note that under the Americans with Disabilities Act (ADA) and Section 1557, the covered entity (public entity or recipients of federal funding such as Medicare-participating hospitals) must honor the choice requested by the person who has a communication disability unless it can demonstrate:
That another equally effective means of communication is available; or
The use of the means chosen would result in a fundamental alteration in the service or an undue financial and administrative burden.
FREE GUIDE: Empowering Your Organization with Video Remote Interpreting
Ensure Staff Are Trained to Use the Technology
All healthcare staff should know how to use the video interpreting equipment and what to do if a problem arises. In fact, training on how to utilize VRI properly is a federal requirement under Section 1557. The court noted that Bethesda nurses did not take advantage of the strategies available to them to fix the VRI systems' deficiencies, such as contacting technical support personnel.
Monitor Use of VRI and Re-Evaluate As Needed
Healthcare organizations should monitor the quality and effectiveness of video remote interpreting on an ongoing basis to ensure it is meeting patients' needs. Video remote interpreting providers should monitor calls in real time by professional interpreters with training specific to the healthcare industry.
Organizations should also review operational metrics such as connect times, call ratings, and any dropped calls or connectivity issues.
Transformative Technology
Used properly, VRI can be transformative, allowing quick access that enhances communication and care for patients. When it comes to ensuring compliance and providing a quality experience for patients, having the right VRI provider can make all the difference.
Look for a provider that offers high-quality video that is HIPAA compliant, secure, and uses end-to-end encryption. Interpreters should be qualified, and your provider should have policies in place to monitor for quality assurance.
For more guidelines on choosing on the right video remote interpreting provider and ensuring a smooth implementation, please check out this helpful resource.