Addressing Five Common Concerns Hospitals Have About Video Remote Interpreting
Posted by The LanguageLine Solutions Team on August 17, 2017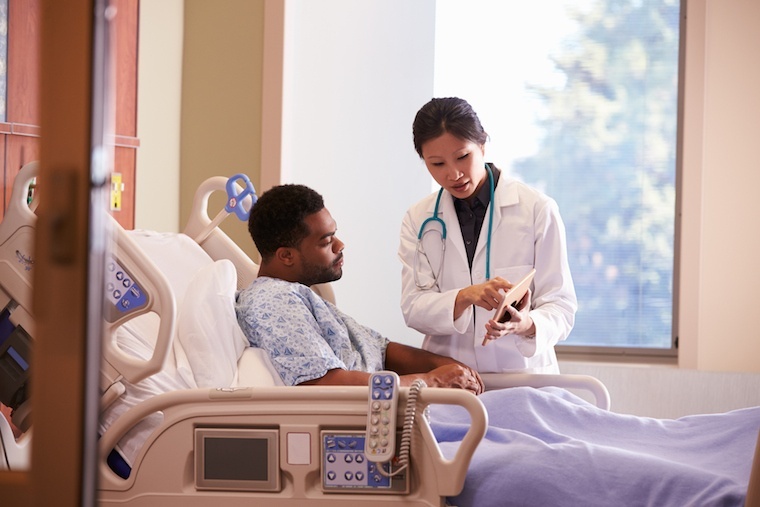 In a hospital setting, access to quality on-demand interpreting can be a matter of life and death. Interpreters must be able to relay information to physicians quickly and accurately under intense pressure while remaining calm and reassuring.
Many hospitals use onsite interpreters, but this isn't always practical or cost-effective, particularly when a patient needs an interpreter immediately, or the patient speaks a language that is less common. In these scenarios, video remote interpreting can be a lifeline. More hospitals are using video technology to supplement onsite interpreting.
Here are five common concerns hospitals have as they contemplate video remote interpreting.
Our Information Won't Be Secure
Considering the sensitivity of patient information that may be relayed through an interpreter, security is an understandable apprehension. Hospitals should be sure any video remote interpreting technology they implement uses end-to-end encryption that meets HIPAA requirements.
To ensure interpreters protect private information, those who are not employed by the hospital must follow a confidentiality agreement. They also should undergo HIPAA training.
It Will Have Poor Audio and Visual Quality
The Affordable Care Act Section 1557 specifies that video and audio used to provide language access must be "free, accurate and timely" and meet certain standards of quality. Fortunately, technology has advanced to the point where it's possible to find a video remote interpreting solution with such high-quality video and audio that it feels like an in-person conversation.
Our Wi-Fi Won't Sustain It
To offer the same advantages of an on-site interpreter, video must be accessible within seconds and have the bandwidth to meet patients' needs without interruption or delays. Hospitals use many different devices that compete for bandwidth, and upgrading their wireless network isn't always a top priority. In our case, LanguageLine's implementation support team is able to work with hospitals so that wireless connectivity is a non-issue.
It Won't Satisfy Patients' Demands
Many patients with disabilities are used to advocating for themselves or having others serve as advocates for them.
It's understandable, then, that some patients insist on an on-site interpreter who is available to them at all times during their stay. This isn't always realistic or cost-effective, and video remote interpreting can help hospitals find a middle ground. For instance, they can provide an on-site interpreter during the hours when the patient is likely to be awake and offer one-touch access to a video remote interpreter if the patient needs to speak with someone during the night.
It's an Added Cost We Won't Recoup
Rather than viewing video technology as an added cost, hospital leadership should understand it is an investment that will help manage expenses. Many video solutions (including LanguageLine's Insight) are charge-by-the-minute, so clients only pay for what they use. Video technology allows hospitals to treat patients more efficiently, reduce readmissions, and serve new populations.
Using video remote interpreting reduced readmission rates for Seton Healthcare Family, the largest hospital network in Central Texas. Demonstrating this positive outcome allowed the hospital to receive funding through the state's Medicaid 1115 Waiver program.
Video remote interpreting is a powerful tool that can help hospitals improve outcomes, reduce costs, and achieve positive ROI. Many are already using our Insight video remote interpreting, which allows patients and physicians to connect with interpreters in 35 languages, including American Sign Language.
To learn more about empowering your organization with VRI, please download this guide.